FL 122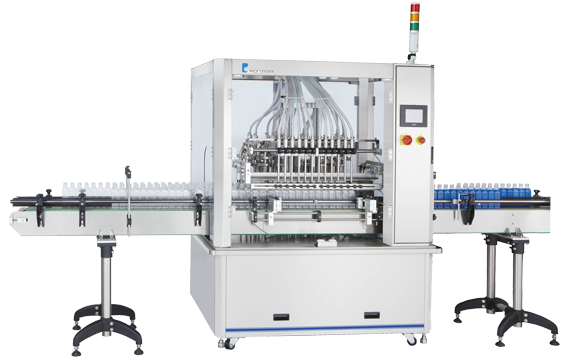 The FL-122 Automatic Volumetric Liquid Dual Line Filling Machines are used when a consistent and accurate volume of a product is desired.
Piston filling machines are used when there are very limited changeovers in container size.
FL-122 volumetric filler comes complete with twelve fill heads, a variable speed drive conveyor, and an easy-to-operate control panel.
All liquid contact parts are made of food grade materials. Cleaning is easy and requires no tools.
Controlled by Schneider servo system.
Adjustable filling speed
Integrated digital control with Panasonic PLC and high tech touch screen controls for easy operation.
Sturdy conveyer system driven by Siemens motor. Adjustable conveyor guide rails to accommodate with different products.
Sample Outputs