RCP 181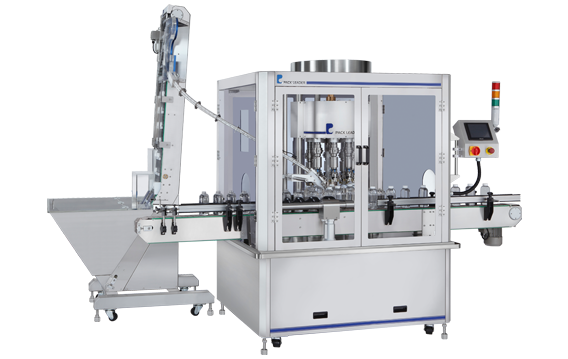 The RCP-181 is a high speed, fully automatic bottle capper machine which is for aluminum ROPP caps and plastic screw caps which benefits a wide variety of companies requiring capping capabilities. 
The machine's stable and durable design ensures that the caps are the proper tightness so the product meets perfection when it is presented to the market.
The RCP-181 innovative and highly efficient design enables easy operation and quick change-over for different capping specifications and requirements.
Especially its new continuous style pick & placing function which drives by triple servo motors can exactly make sure all the caps can be capped precisely and tightly on the products.
In strict compliance with Good Manufacturing Practices (GMP) standards, the RCP-181's solid steady frame is made from durable 304 stainless steel and anodized aluminum.